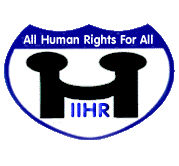 Viewing the urgent need for the establishment of a national level institution for studies, training, research, publication, conference organisation and consultancy in the field of human rights and civil liberties, the Indian Institute of Human Rights was established as a constituent unit of the World Institution Building Programme (WIBP), an International Charity incorporated in March 1990 as a Public Charitable Trust at New Delhi. The WIBP decided to accord autonomy to the Indian Institute of Human Rights by advising to get the co-sponsorship of different Universities for launching need based programmes at Bachelor's, Master's as well as Doctoral levels.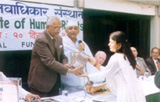 Accordingly selected Universities in India were contacted by the functionaries and authorities of the Indian Institute of Human Rights inviting them to co-sponsor the birth of IIHR and for registering the IIHR Trust. The names of these Universities were announced during the Human Rights Day function on 10 December 1999 where the Post Graduate Programme in Human Rights of IIHR was formally inaugurated by Hon'ble Justice J S Verma, the then Chairperson, National Human Rights Commission (NHRC).
Education : A Tool for the Elimination of Human Rights Violations
"Without education, we cannot see beyond ourselves and our narrow surroundings to the reality of global interdependence. Without education, we cannot realize how peoples of other races and religions share the same dreams, the same hopes. Without education, we cannot recognize the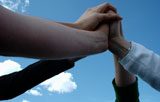 universility of human aims and aspirations."
— The then United Nations Secretary General Kofi Annan
.